About CCT Bathrooms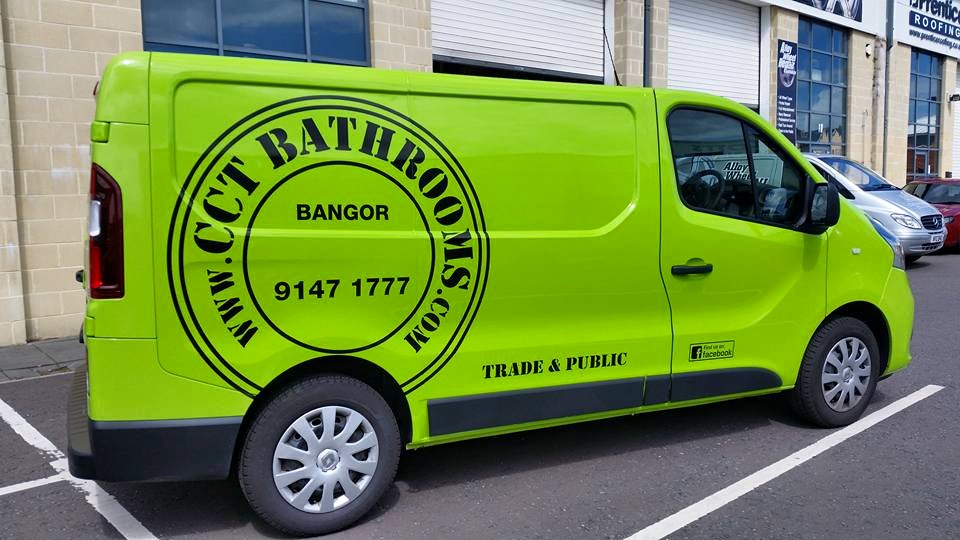 CCT Bathrooms is an independent locally owned company, based in Bangor, Co Down.
We can supply all shower and bathroom products across Co. Down, Belfast and Northern Ireland.
We offer a wide range of modern and traditional bathroom products at low prices. Whether you're looking for bathroom taps, full suites or heated towel rails we can help you with everything you need for your perfect bathroom. Our small showroom is open to Trade and the Public and we display the most popular lines. We also work from a wide range of catalogues which covers everything you need for your bathroom. All our catalogues are from local distributors based within Northern Ireland, so we can guarantee a quick delivery time on the majority of our products.
Our Expert Advice
Buying a bathroom can be a daunting business and it is not something you do everyday, so let us do the hard work.We have been in the bathroom trade for over 10 years and pride ourselves on our one to one customer service. We're truly passionate about bathrooms that combine excellent design quality with pricing that's fair and accessible and within a price range that suits you.We've worked hard to source a wide range of bathroom products that offers both style and practicality.Our one to one service means you deal with the same person from start to finish and if (in the unlikely event) there are any issues you will be able to deal direct with the same person and not just a generic voice at the end of the telephone.
Contact Us
We have built our business on being able to offer a reliable and helpful one to one service and we will work within your budget to create your ideal bathroom and choose the right products for your home. If you would like to talk about your bathroom why not pop in for a chat or contact us.
Also in this section: